AMENIE
Logo, business cards, website
2016
Amenie is a brand by Malanie. She loves to host cooking events and is renowned for her simple and essential food that puts authentic flavours to the fore. This fed into the design of the AMENIE brand and website.
Typographic elements are rudimentary, displaying information in a straight forward fashion. Supplementary illustrations help the website to stand out and support the chef's ideologies.
In contrast to the print elements, the digital design provides the opportunity to play with dynamic layers. Clicking the triangle symbol in the bottom right hand corner, a picture gallery slides up giving the user an insight behind the scenes.
Service
Concept, design, illustration and development
Framework
Business cards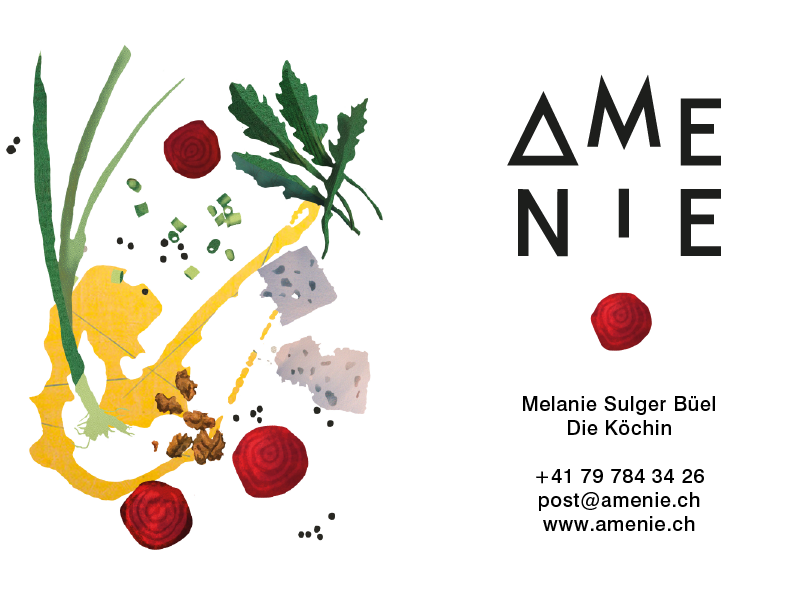 Business card Nr. 1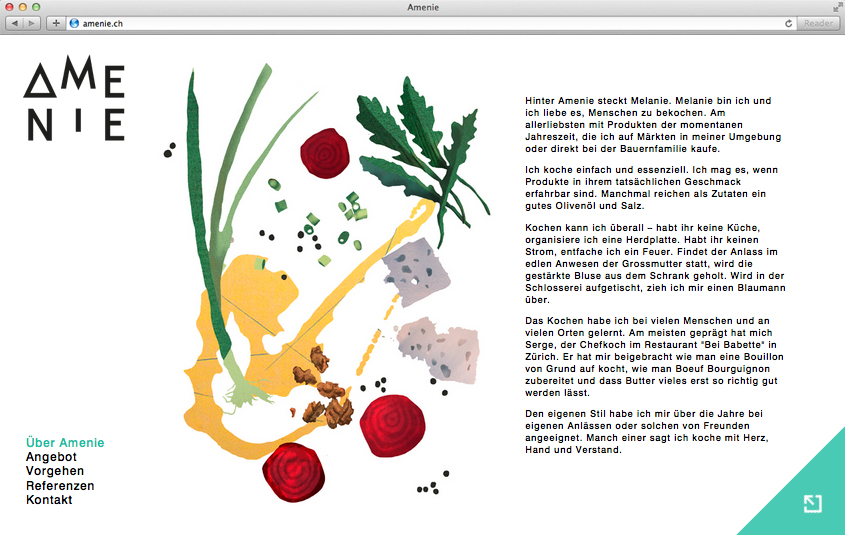 Website
Website, behind the Scenes
Business card Nr. 2
Business card Nr. 3